The Fujifilm Remote App allowed for this shot to be possible, but it's not without it's quirkiness.
Let start out by saying this is the most poorly designed hideous looking remote Apps I've ever used.
Why it is the Japanese GUI designers are so clueless?
It reminds me of when Apple first announced that the iPhone was coming to Japan and everyone here laughed because they knew Japanese handsets were (are still are) far superior.
So how did Apple win over the hearts of the Japanese? With simple, easy to use software interface that makes it a joy to interact with your device rather than a task.
The very opposite of what this software from Fujifilm is.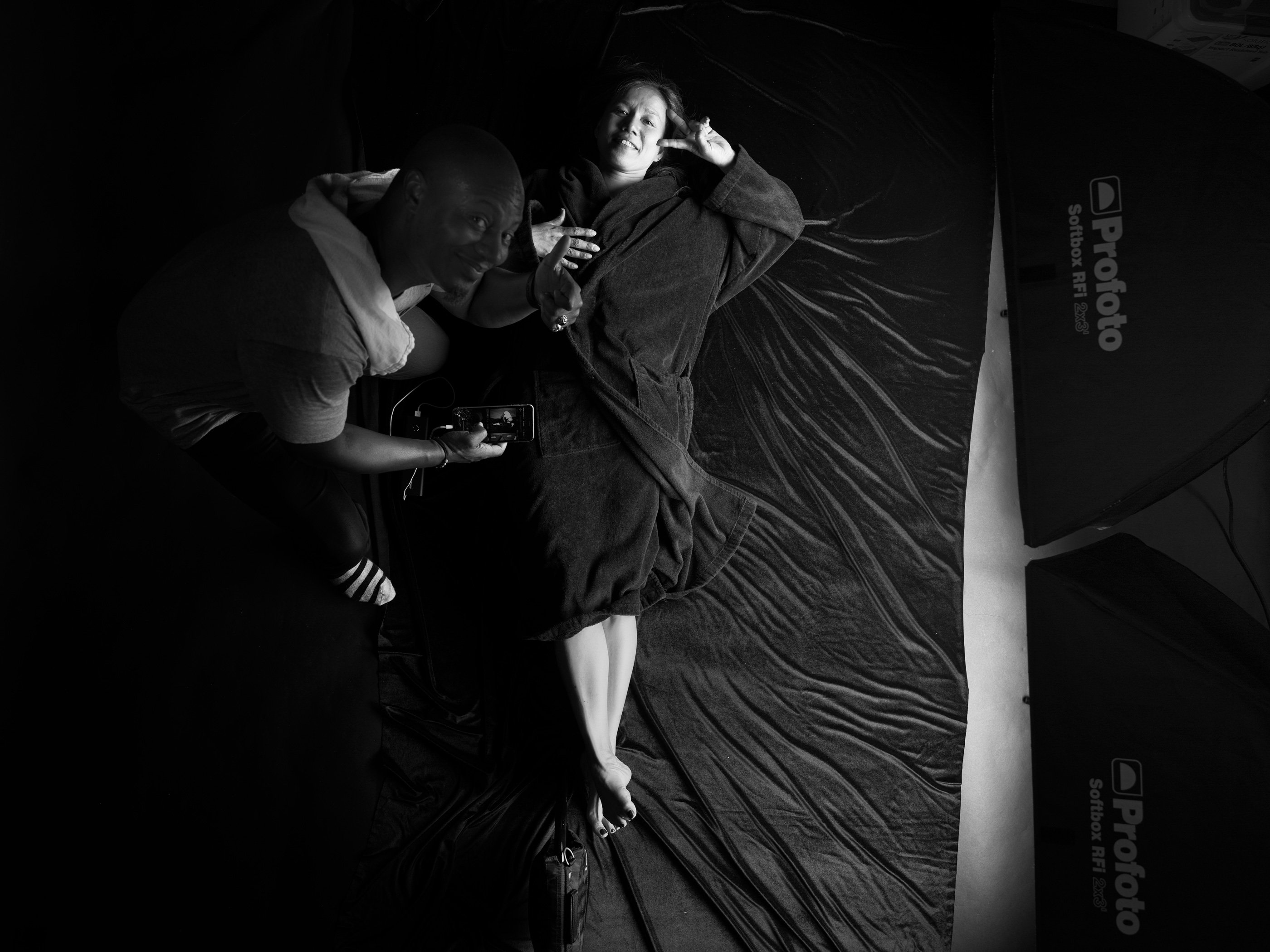 BTS overhead shot of photoshoot with Haruko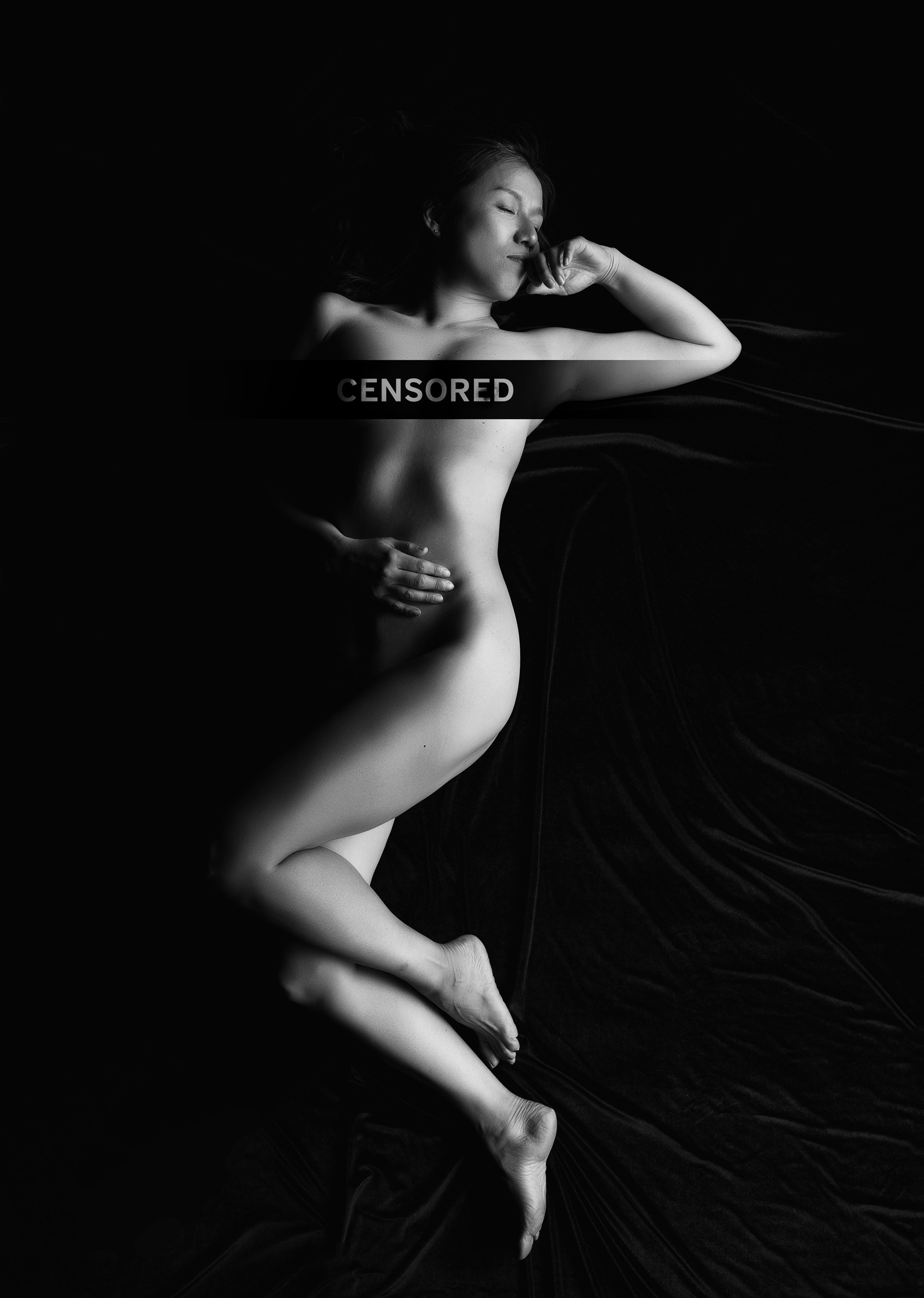 Haruko photographed by M.